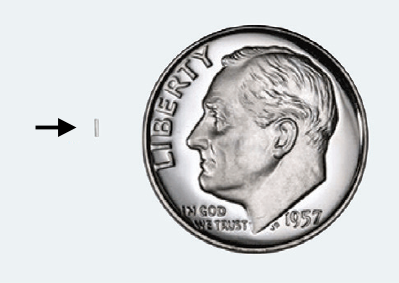 DURYSTA is a very small implant that will slowly release medication directly into the eye to lower eye pressure for glaucoma patients. It is the first and currently the only dissolvable implant for treatment of glaucoma.
Glaucoma is a medical condition where the pressure inside the eye is too high, leading to progressive optic nerve damage. Very commonly, eye drops are used to lower the eye pressure. Typically, eye drops from the prostaglandin class are the first ones chosen by most ophthalmologists to treat glaucoma.
The DURYSTA implant slowly releases bimatoprost, a medication that belongs to this prostaglandin class. Bimatoprost is also used in an eye drop formulation called Lumigan, a commonly used glaucoma medication. Other commonly used eye drops within the prostaglandin class include Travatan, Xalatan, Zioptan and a generic called latanoprost. Replacing any of these topical medications with a DURYSTA implant is a reasonable consideration.
The use of DURYSTA has several advantages over the prostaglandin glaucoma eye drops. The delivery of DURYSTA is constant and automatic, so patients no longer need to remember to use their eye drops on a daily basis. There is no longer the monthly cost of the eye drops. And lastly, chronic use of eye drops can lead to irritation and dry eyes, which can now be avoided.
The DURYSTA implant is placed in the eye just in front of the iris, the color part of the eye. It then slowly dissolves away over a period of four months. Even after the implant has dissolved away, many patients can continue to have good glaucoma control with no additional treatment. 25% of the patients in the clinical trials continued to have good control even after 2 years.
Although the FDA has approved the use of this implant, as of this writing, only Medicare and a few other insurance plans are paying for this procedure. If you have glaucoma and are interested in this implant, we can check your insurance for eligibility. Ask us here at the San Jose Eye Institute to see if the DURYSTA implant is an option for you.